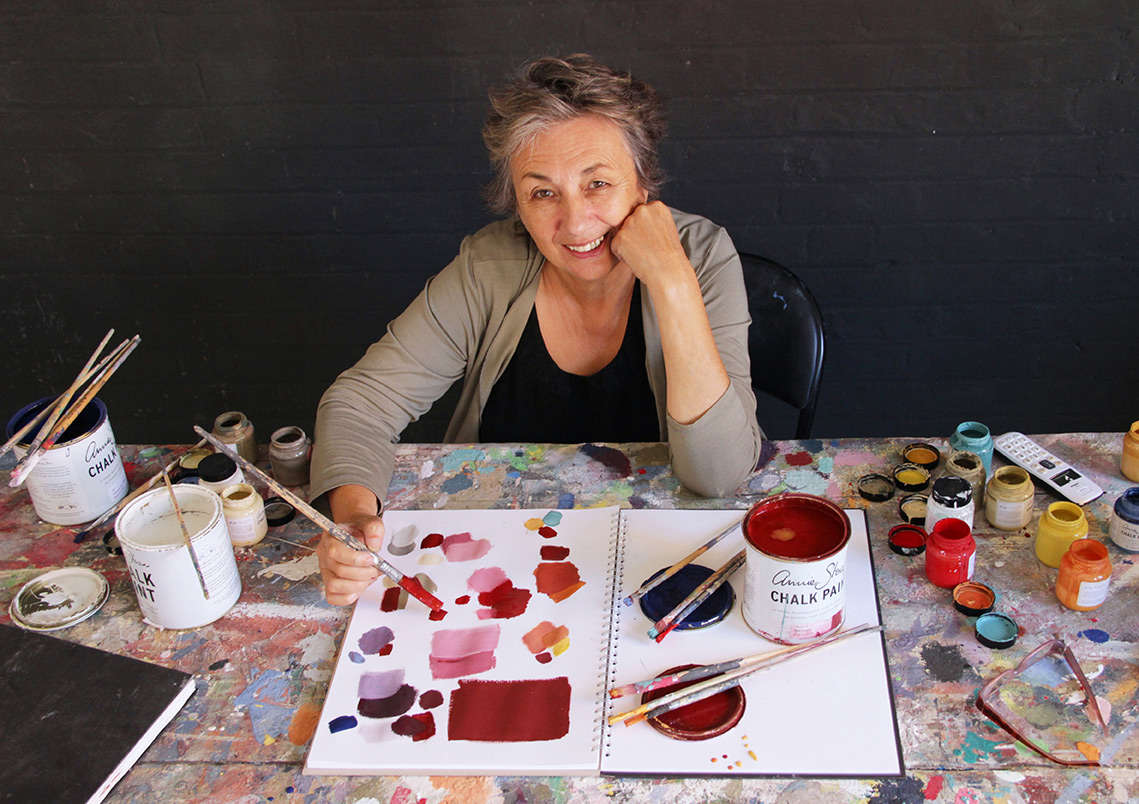 Annie Sloan first developed her now famous decorative paint,
Chalk Paint®
, in 1990.
When she started working on it, she wanted to create a decorative paint that was immediate and allowed her to be direct and spontaneous. She had three young boys under 7 at the time, so she had little time to decorate. She wanted a fast turn around – paint in the morning, then wax and put it back in position by the afternoon. What's more, she wanted to develop a paint that could go on more or less anything – old and new wood, metal, plastic, cement, bricks, etc. – all with no priming, no sanding, no preparation needed.


She also wanted the colours to be mixable without becoming dead or muddy – indeed, the way she makes colours is not the same as any other paint company. She called her paint
Chalk Paint®
because of its beautiful velvety, matt finish.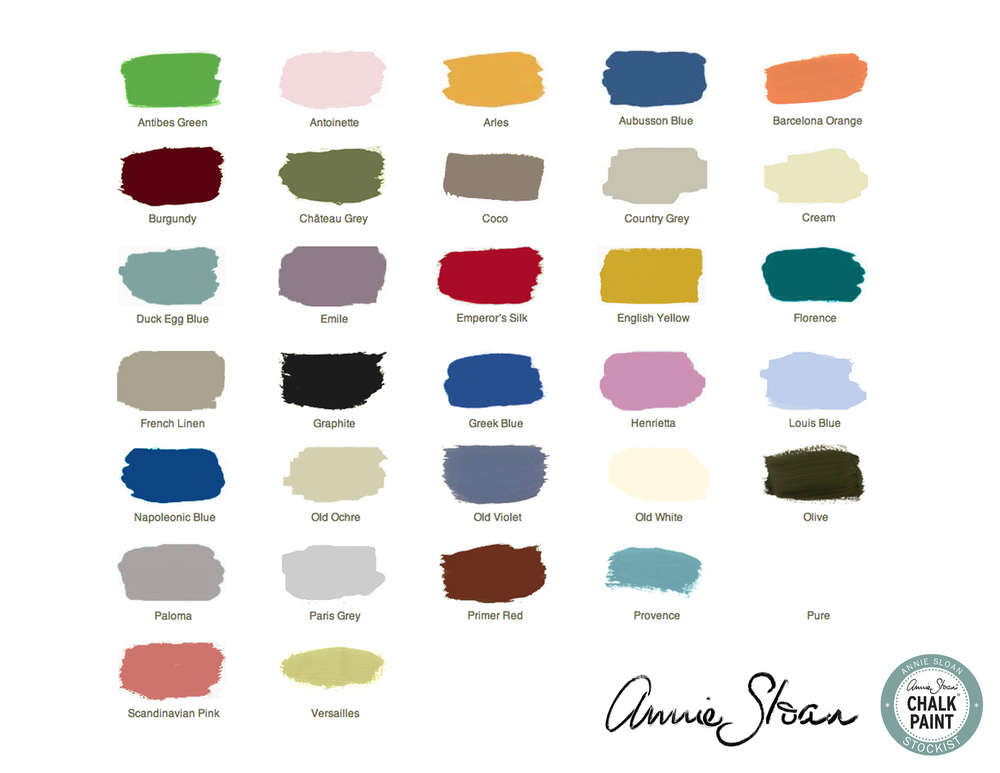 Chalk Paint®
is a decorative paint developed by Annie Sloan 25 years ago.
It very rarely requires any preparation, such as sanding or priming, and can be used indoors or outside, on just about any surface. It can revitalise old furniture, walls, ceilings and floors with ease. It's easy, fun and makes amazing results accessible to everyone.


"There's no need for tiresome priming and sanding – you can get straight to the fun bit!" – Annie Sloan


With a colour palette inspired by 18th and 20th Century decor and design, you can easily mix the colours together to extend the range. Add a little water to it to make it smooth, thicken it up by leaving the lid off, make it into a wash by adding even more water. Use Annie Sloan Flat Brushes for a smooth look or her Pure Bristle Brushes for a more textured aged look. Apply Annie Sloan Soft Wax to protect your finish and add durability.


Why use Chalk Paint™ by Annie Sloan?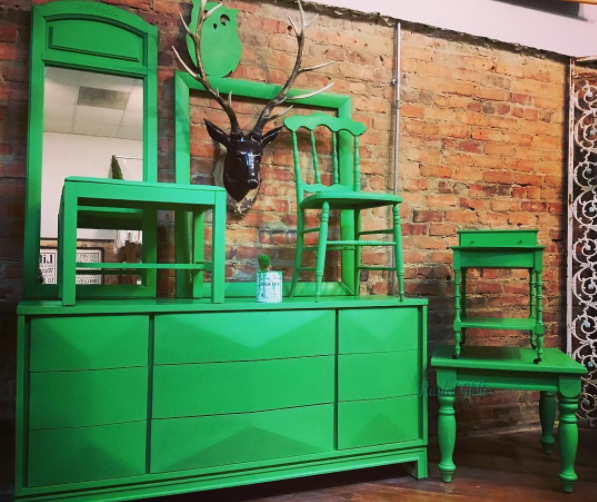 It can be used on any surface you can think of - Wood, Melamine, Concrete, Fabric, Leather, Metal, Plastic, and more!
No sanding or priming required!
Environmentally friendly, low VOC's and has little to no odour!
A little goes a long way! The picture shown on the left is what 1qt of Chalk Paint™ by Annie Sloan Antibes Green painted!